Dedication to Beryl Nelson (1957 - 2015)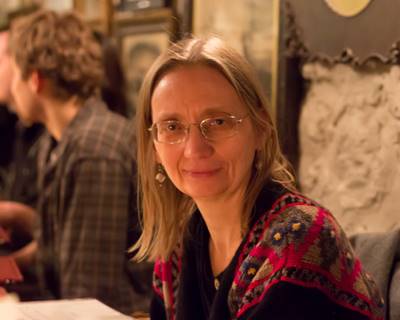 When looking for an example of a prominent contemporary woman in science, we do not have to go far. Beryl Nelson's work and life have left a significant impact on computer science as well as on our understanding of the impact of diversity on organizations. Along the way, Beryl made a significant number of friends and champions, including the Heow Goodman and Pierre de Lacaze, the principle organizers of this workshop. She was one of the judges for the Lisp In Summer Projects competition organized by LispNYC in 2012
Beryl graduated from MIT with a degree in Math; received an MS in Biology at the University of Utah; and eventually became a programmer in the Symbolic Computation Laboratory of Utah's Computer Science Department. In her early career she was deeply involved in the release of the first version of Common Lisp, the precursor of Clojure.
Throughout her life Beryl held a range of software engineering and management positions, spanning the globe. In Tokyo, she was Chief Software Designer and Head of the Software Department at Epos. In Hyderabad, India, she worked on NuVia, an artificial intelligence project in the healthcare space. In Krakow, Poland and she was the engineering manager of a web search team at Google's local office.
Along with her primary lifework in engineering, Beryl also published research on the impact of diversity in business, concluding that "teams and organizations whose members are heterogeneous in meaningful ways have a higher potential for innovation than teams whose members are homogeneous."
In addition to having a multifaceted and highly accomplished career, Beryl also raised three daughters: Althea, Bela and Xela.
On Mother's Day 2014 Beryl was diagnosed with kidney cancer, ultimately succumbing to the disease in October 2015. She donated her body for cancer research.
With the permission of her family, we would like to dedicate ClojureBridge NYC 2017 to Beryl Nelson, whose life and work continue to inspire us.